Android phone wars will continue shortly, but bear with me as i get more data in to my charts so i could analyze the phones and post a non-biased review.
Meanwhile sony is back with the new Xperia Z and ZL. GSM arena has a great hands on video that i posted onto my tv stream too and i encourage you to go check it out.
For some reason the trend for new smartphones is in 5 inch full HD screens, so that is the direction Sony followed the crowed. IT IS a 5 inch 1080p screen. It is complemented with a Sony 13 Mega Pixel camera. Sony is known for its TX 10 and TX 100 cameras that own 16.2 mp carl zeis lenses.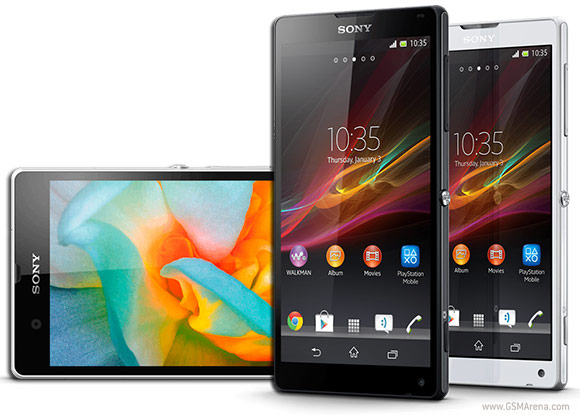 Now about the thing managing that massive display. "

Sony continues its partnership with Qualcomm and has picked the Snapdragon S4 Pro, which packs four Krait cores at 1.5GHz, along with 2GB of RAM and Adreno 320 (it will hardly be idle considering everything needs to be rendered at 1080p resolution)." (GSM arena)
But what is the difference between the Z and ZL, well the ZL is a bit thicker and shorter so the screens are the same but the size is a bit different.
The phone will be launched with android 4.1.2 jelly bean, WHY NOT SWITCH TO 4.2 ALREADY.
So i encourage you to go check out the videos about it on my video stream on the right there > and as always, ENJOY!
http://www.gsmarena.com/ces_2013_sony_xperia_z_xperia_zl-review-870p3.php